COFFEE SHOP SERIES | MORNING LAVENDER
the rundown
M O R N I N G L A V E N D E R

Location: Tustin, CA
Hours: 9am-7pm
Fun Drinks: Lavender Latte, Vietnamese Iced Coffee, Rose Black Milk Tea, Sea Salt Black Iced Coffee, and they've got boba!
Alternative Milks: almond, soy, oat
Outlets: Yes
Wifi Password: goodmorninggorgeous
Good For: Working, Meetings, Grabbing a coffee and then doing a little shopping or walking around Old Town Tustin, getting your boba fix
How I'd Describe It: Fresh, Floral, Feminine, Good for Extroverts
I saw my friend post about this cute new coffee shop a couple days ago and knew I had to come check it out. It looked great on Instagram, but I walked into a space that was even better in person - it was so much bigger than I anticipated!

Spacious coffee shops can be hard to find in Orange County, but Morning Lavender has a beautiful open layout with floor-to-ceiling windows that let the natural light stream in, about 50 seats (including a couch lining the wall), Instagram-worthy walls, and a very chill, feminine vibe. They also have an outdoor seating area that's amazing and would be lovely on a warmer day, but today it's 60 degrees and windy so this Californian's choosing to stay inside.

I asked the barista, "This place is new, right?" And she said, "Yep, we've been open two weeks!" I asked because based on how many people were inside, you wouldn't guess it's brand new. Apparently people heard the buzz about this new spot because the place was flooded with people, some socializing, some doing homework, and others just popping in to get a quick coffee before shopping the neighboring boutique.

After soaking in the aesthetic for a while, I realized I hadn't tried my coffee yet. Crossing my fingers that it'd be delicious, I took a sip and tried one of the best lavender lattes I've ever had. I'll have to try the boba drinks next time - which will be very soon, I'm sure. This place is definitely somewhere I'll come back to, and next time, I gotta bring all my girlfriends.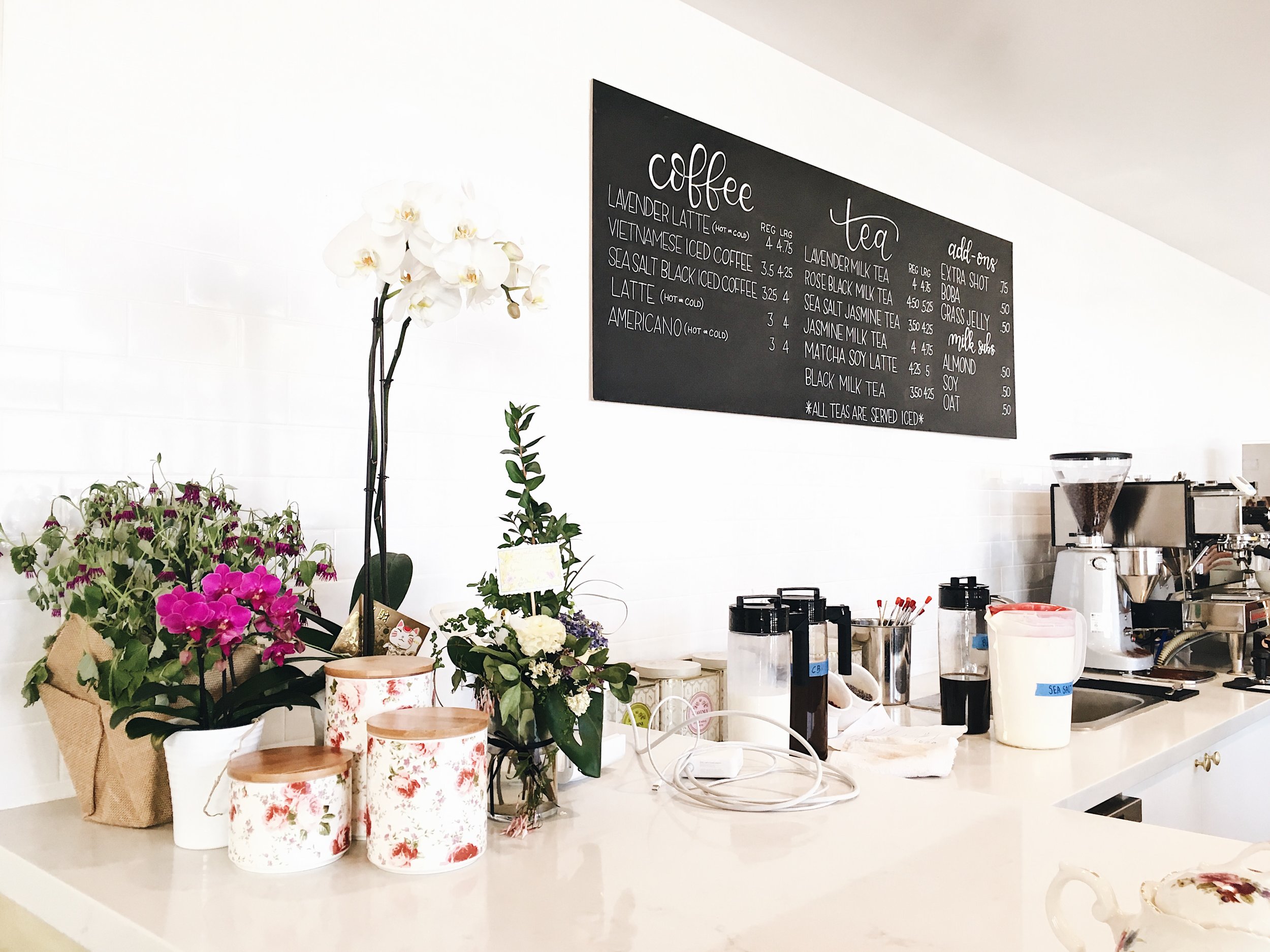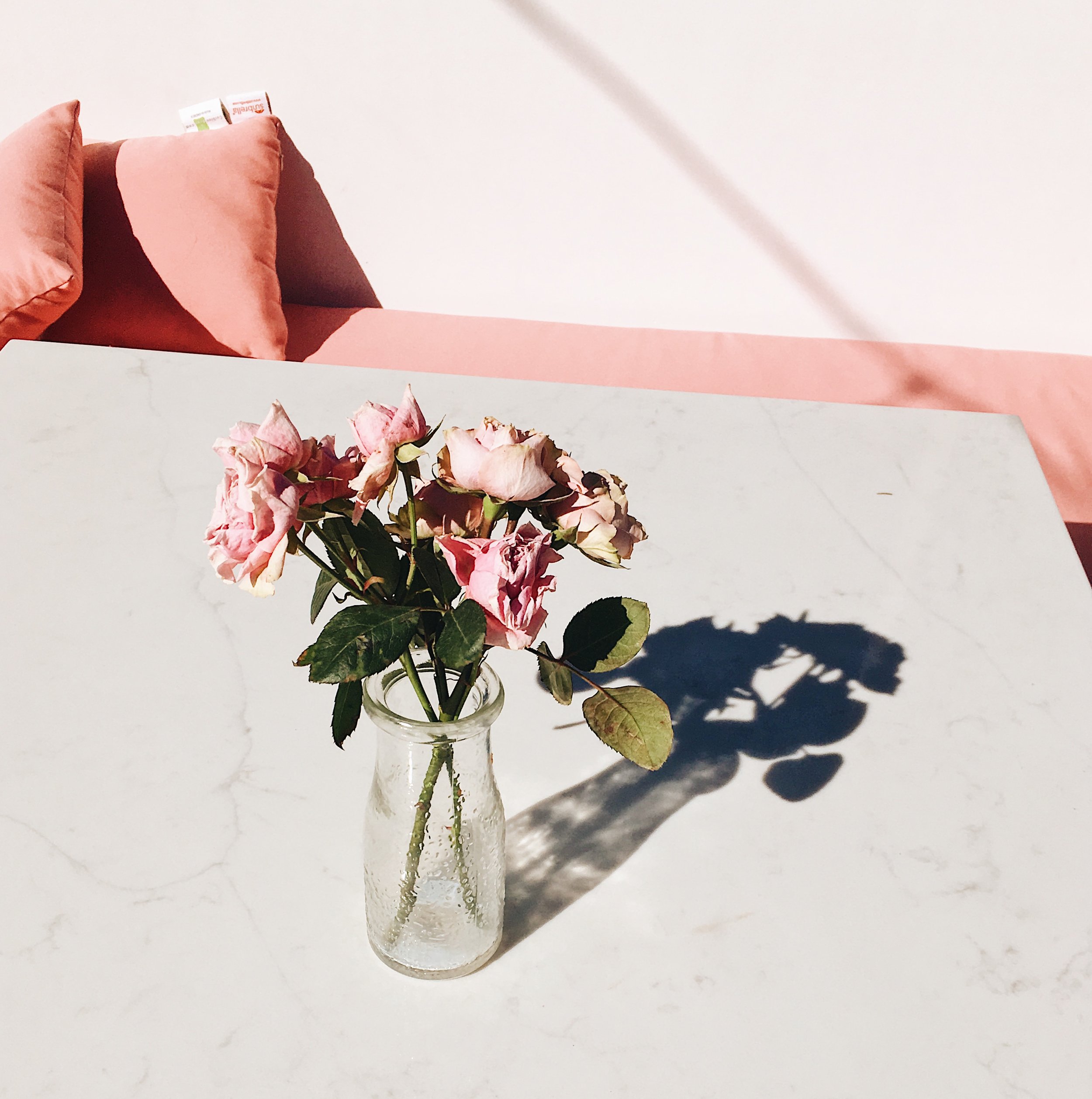 all photos shot on iphone